End of Programme Report: Leeds 2020
Our first Leeds programme came to a successful conclusion, with Coach Core, employers, Learning Coaches and Apprentices all pulling together to push through Covid-19's impacts.
The first Leeds programme was a work in progress for 18 months prior to the launch. A series of setbacks including localised flooding and then Covid made it a challenging programme with several employers needing to withdraw at the last minute. Nevertheless, we are delighted to count the programme a success, bringing on 11 apprentices, 3 of whom came from the most deprived areas in the region. 8  apprentices completed the programme and 83% of them have gone into full-time work with their apprenticeship employer.
The organisations employing apprentices were:
LS-TEN
Leeds Urban Bike Park
White Rose Rugby
Yorkshire Sport Foundation
Leeds United Foundation
LS 14 Trust
"My key highlight was working within the community in which I grew up in and watching the changes and impact the apprenticeship has allowed me to have."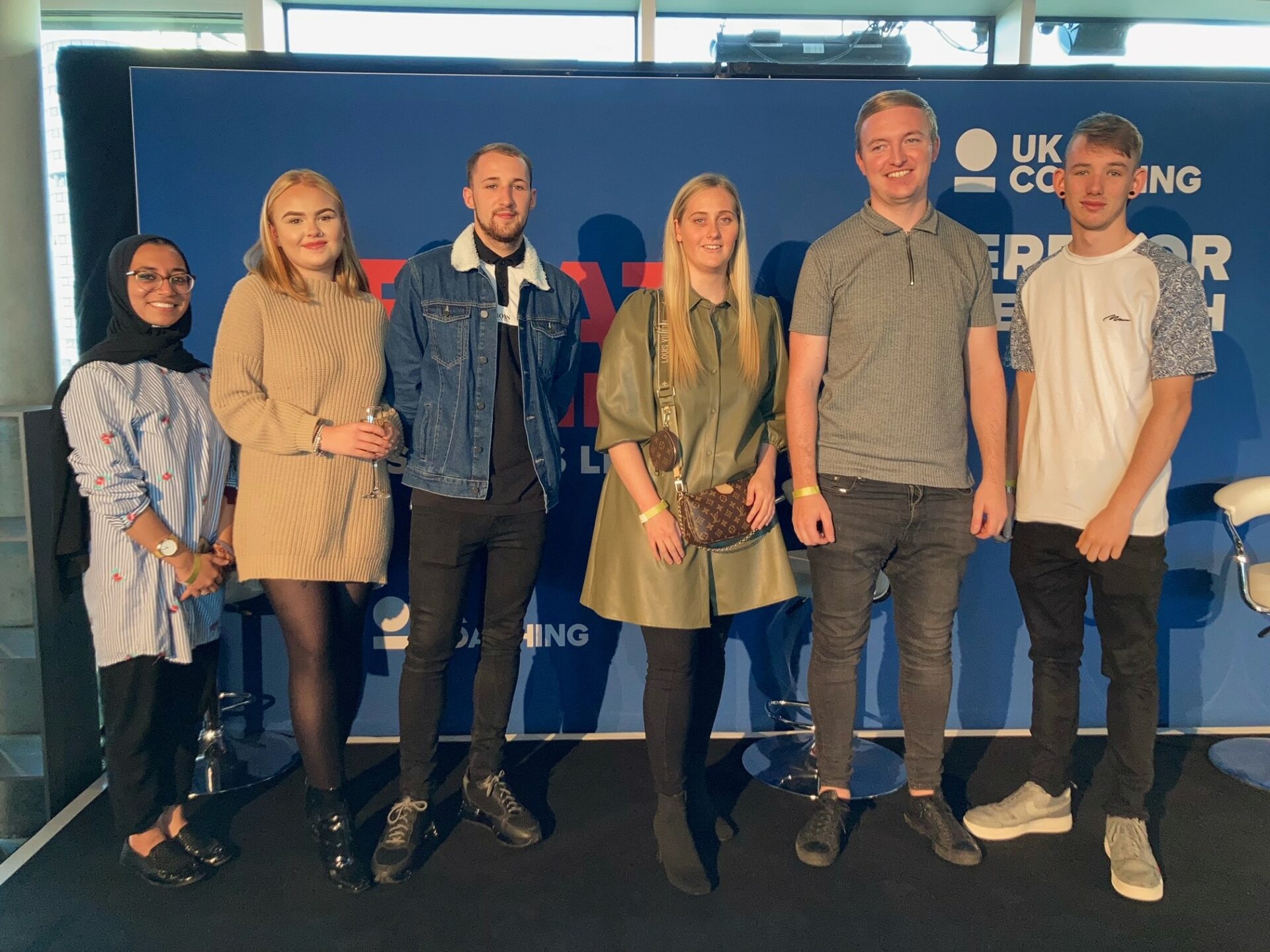 Key Stats
Start month and year of Programme
November 2020
End Month and Year of Programme
February 2022
Number of Employers
6
Initial intake
11
No. of Completers
8
Number of female apprentices
4
Number aged 16-18
4
Two of our apprentices – Taylor and Daniel – featured in in a story run by the Yorkshire Evening Post for their youth work in their home town of Seacroft. You can read that story here. Daniel was also interviewed on BBC Radio Leeds.
Daniel and his employer talk about his apprenticeship journey:
Reflecting on this first time programme, our Central Partner – the boots on the ground person based at a local organisation who helps to manage the programme – said:
"The Leeds Coach Core programme launched in the middle of the global pandemic and overcome the challenge of moving recruitment and launch of the programme online. This in itself was a success. Other successes throughout the programme include the strength of the relationships between the organisation within the consortium and although there had already been some pre-existing relationships prior to this project, this opportunity has allowed them to grown and develop further. One of the biggest successes has been seeing the young people themselves develop and as we are nearing the end of the first programme we have already got apprentices who have secured further employment within the consortium or externally. We also have got apprentices staying with the programme to go on and complete their level 3 qualification."
Lauren Havercroft, Workforce Development Manager, Yorkshire Sport
Denham from LS-TEN talks about the benefits they saw from bringing on an apprentice:
In total our Leeds apprentices delivered 855 coaching sessions in their communities, which have traditionally been left behind. In total that amounts to 10,894 session participants, reaping the mental and physical benefits of an active lifestyle and spending time with relatable role models.
Our next Leeds programme is due to start later this year – and we are currently recruiting for apprentices:
One Leeds apprentice spoke about her biggest inspiration, working with refugees, and encouraging more Muslim women into sport: