Coach Core partners with Speakers for Schools
We've partnered up with Speakers for Schools and are delighted to be able to deliver sessions as part of their Virtual Insight Days
Coach Core have teamed up with Speakers for Schools in order to help young people discover the career paths and opportunities that might be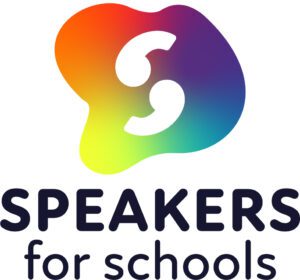 open to them through apprenticeships and the sports and physical activity sector generally, as well as Coach Core specifically. Young people from across Speakers for Schools network will be invited to a day online with Coach Core staff who will talk them through apprenticeships and the sector, as well as our Learning Coaches leading some practical sessions to give them a taste of what happens on an apprenticeship. There will then be a Q&A with some Coach Core apprentices and graduates to bring their experiences to life.
Speakers for Schools is a youth social mobility charity, founded in 2010 by ITV's Political Editor Robert Peston, and supported by the Law Family Charitable Foundation. The charity's aim is to end educational inequality by giving all young people access to the same networks available to fee-paying schools. It provides talks from influential figures as well as work experiences linking students to hundreds of the UK's leading employers. It also includes Youth Card, a personalised app that brings work experience, inspirational talks and discounts into the hands of young people across the UK.
Laura McMorran, Regional Engagement Manager from the charity said:
Speakers for Schools are excited to partner with Coach Core to deliver a programme of inspiring and engaging virtual sessions for young people across the UK. We look forward to enabling Coach Core's apprentices to share their knowledge and experience across the sessions as we bring movement and excitement to the virtual landscape.
Coach Core's National Partnership Manager Amy Fazackerley said:
We are delighted to have partnered with Speakers for Schools, through their virtual work experience offer. Working with our Learning Coaches and graduates to deliver online insight days, we hope to inspire and motivate more young people to consider apprenticeships and ideally support them into employment through the Coach Core programme.