10/10 Anniversary Celebrations for Coach Core
Coach Core had a royal time at the Copper Box Arena celebrating 10 years and were joined by some very important guests.
"New opportunities will open new doors – you just need to be brave enough to jump through them. I did with Coach Core, and it has been truly life changing" –  Dan.  
These words gained a standing ovation from 200 people and resulted in many blurry eyes at our 10 Year Anniversary Celebration.   
On the 13th of October, Dan joined our other amazing coaches, celebrities, sporting heroes and even Royals in delivering heartfelt speeches and fun activities to showcase the work Coach Core does.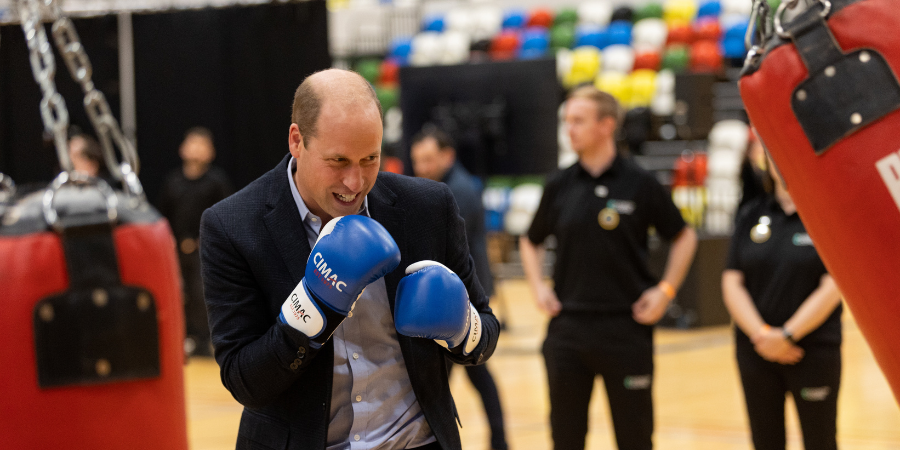 The event was held as a celebration of the last 10 years and to reflect on supporting over 750 disadvantaged young people onto community sports coaching apprenticeships, which has enabled them to start meaningful careers, re-engage with education and increase activity levels in their local areas.  
The day allowed Their Royal Highnesses, The Prince and Princess of Wales (who launched the programme as part of the Royal Foundation) the chance to meet with some of the young people Coach Core engage with and get a taster of the sports sessions on offer. We also used this opportunity to look ahead towards the next 10 years and announce our plans to impact more lives than ever before.  
We had the luxury of being in the Copper Box Arena, which was a fitting venue given our commitment to follow the legacy of the 2012 London Olympic and Paralympic Games.  
One of our Trustees, Eboni Usoro-Brown, kicked off the event with a bang.
"As you may know, I have also had the privilege of playing over 100 times for my country and winning major medals in Netball whilst also balancing training as a lawyer and now, dedicating time to a very young family. It is these values of developing personal and professional skills, to truly further your life and your wellbeing, that has always struck me as the most powerful thing that Coach Core can offer." 
Eboni then welcomed one of our Youth Board Members to the stage, Dan Thomas, where he pulled on everyone's heartstrings. He described how he went from being non-verbal and having limited opportunities to now gaining a position as a Head Coach and working full-time with Greenhouse Sports.
We also heard from Chauncey Taylor, an apprentice who has spent time in prison and was only able to turn his life around because of Coach Core.   
Just in case hearing about our amazing apprentices wasn't enough, we decided to give our special guests a taste of 'being coached' and allowed them to have a go at multiple sports.   
We loved seeing Nathan Dawe and Princess Kate smiling as they tried out boccia and although a ball ended up in the upper bleachers, George Bullard's striking attempt at football blew us away. Corbin Mackin impressed us with his football pool skills, beating all of his opponents! Then there was Max Whitlock, who showed off his extreme skipping skills with our boxers.  
Additionally, Prince William gave all his effort in the ring with our England Boxing apprentices and later thoroughly enjoyed competing against others in the Aston Villa Foundation goal posts.   
"To all the Coach Core apprentices, we want to say well done and thank you. We all face barriers and challenges in life, and these can sometimes take incredible bravery to overcome. Not only have you faced these barriers, you have positively impacted the lives of others on the way and inspired many, many more. We are incredibly excited to see what the future holds for all of you."
Six-time Olympic medalist Max Whitlock was then invited to the stage and talked about how much he loved watching the apprentices turn into role models. He said, "I am proud to be an ambassador for this amazing charity and I look forward to supporting the ambitious plans Coach Core has to grow even more over the coming years."  
Additionally, we heard from essential people involved in Coach Core, such as Trustees Ed Wray and Steve Mitchell, and special words from Coach Core founder and CEO, Gary Laybourne. All touched on how incredibly proud they are to be a part of this charity and how important the last 10 years have been for hundreds of apprentices and their communities. Their lasting notes encouraged people to support the charity in possible and how they look forward to the next ten years. 
The event had a buzz and feedback afterwards showed that it was highly enjoyable. Gabrielle Reid and Joshua Jones were interviewed about their time coaching the future king in boxing. 
Gabrielle said: "He picked it up very fast and he said he had boxed before. I didn't have to teach him much. I'm not going to forget this experience, it was crazy…I just went over the fundamentals of boxing I showed him the jab, backhand and I showed him how to throw a one-two, and his stance and guard. He enjoyed it."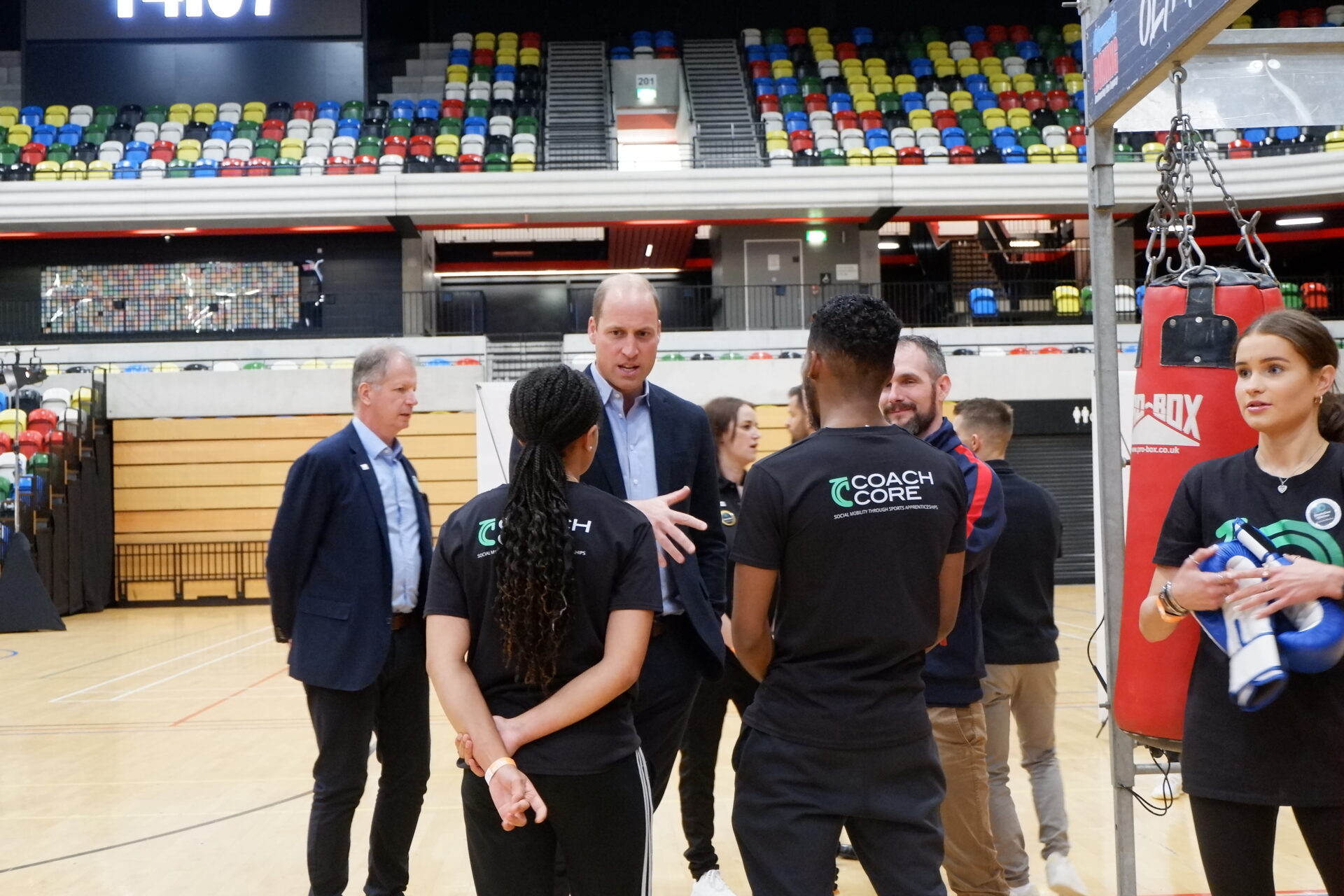 The whole event was a massive success and has built a lot of excitement around the next ten years of Coach Core.   
We want to say a big thank you to everyone who got involved, has supported us, and has engaged with us over the last ten years. We cannot wait to be back in 2032, celebrating 20 years of changing lives and communities.