Who We Are
Find out who works at Coach Core, as well as who sits on our board, and who our amazing ambassadors are
Coach Core is a small team, operating across the UK from a head office in London.
A coach from the age of seventeen, Gary has worked in the coaching and sporting charity sector for over 20 years and has also won medals at major World, European and National triathlon championships. He has been part of the Coach Core programme since its launch in 2012, shaping, tutoring and leading the first London programme, overseeing its successful expansion through to its establishment as the Coach Core Foundation in 2020. Gary also chairs the Sport for Development Coalition employability group and sits on the UK Athletics Childrens Advisory Group, and the Active Surrey trustee board. LinkedIn
Amy graduated with a degree in Sport, Physical Education and Coaching Science in 2011. Whilst at university Amy delivered a range of sports coaching sessions in local schools, whilst also gaining voluntary experience with the City of Birmingham Special Olympics and at the World Blind Football Championships. Amy has over 9 years' experience of delivering sports programmes for the community, specifically for those who may not traditionally have access to sport and physical activity. She has a particular passion for women's and disability sport and can be found playing football or squash in her spare time.
After becoming a coach in his teens, Paul fell in love with making people smile and developing them through sport and physical activity. Due to his passion for people development and learning, he has had a number of roles helping people and organisations develop their workforce. Paul has always been extremely passionate about playing his part in trying to truly change the lives and the of young people and has worked for a host of national, regional and local organisations that have allowed him to do this.
Emily graduated from Sunderland University in 2017 with a degree in Sports Coaching and PGCE. She has played football from a young age, for teams including Newcastle and Hartlepool and her love of the game comes from a family of footballers including Grandpa John Neal, former manager of Chelsea, Middlesbrough and Wrexham. She is passionate about getting more women and girls involved in sport, and believes sport has the power to heal and bring people together to provide the strength needed to overcome some of the hardest moments in life.
Claire has worked in the charity sector for the last 10 years, working alongside some of the largest British charities, where she has formed mutually-beneficial partnerships to help people and companies give time, money and influence to causes they are passionate about. At Coach Core, Claire will help individuals and companies who want to give young people a chance to gain meaningful education, employment and social skills through apprenticeships. People who believe that regardless of a young person's background or abilities, they should be given a chance to succeed and build a better tomorrow.
Charlene has a background in fundraising and digital media. At Coach Core, Charlene will work with trusts and foundations to support young people to access skills and qualifications that will enable them to develop professionally and personally. She is excited to be a part of the Coach Core vision and support young people reach their fullest potential.
A coach from an early age, Phil has worked in the sports sector since leaving college. He started his coaching journey at a local cricket club, before moving on to work for a variety of coaching providers and then as an Area Membership Manager for a PE training provider, upskilling primary school teachers. Alongside that, Phil has set up his own coaching company with his father, specialising in school PE, clubs and holiday activities. He also set up a cricket academy, offering group and 1-2-1 coaching. He is still involved in both ventures on a part-time basis. Outside of work he loves running, playing golf, cricket and having a season ticket at Arsenal.
With Coach Core's Data, Insight and Evaluation Manager, on Maternity Leave we have created a bespoke partnership with the Sport and Recreation Alliance to provide that resource.
James has over 10 years' experience working in marketing and communications across small organisations. He'll be using digital and traditional channels to help connect the incredible story of Coach Core, its apprentices and partners, with a wider audience. Having previously dabbled in a few sports he picked up the bug for ultimate (frisbee) at university and has coached at the university, club and national level.
Belinda loves to use social media to create positive change. After launching a petition on Change.org (which gained over 300,000 signatures), she was able to create wheelchair-friendly routes on Google Maps. She then went on to do a TEDx talk about her work. During this campaign, she discovered a love for online activism and launched a platform called @belindablogs to carry on this work. In her free time, she volunteers to do social media and public speaking for local clubs, is the Secretary of Deben Rowing Club and sits on the Trustee Board for Suffolk Libraries. Belinda gained a First-class honours Creative Writing degree, so has a wide range of experience in telling stories. She also has worked in the charity sector since graduating and loves working with Coach Core. Belinda is a keen rower and a lazy triathlete.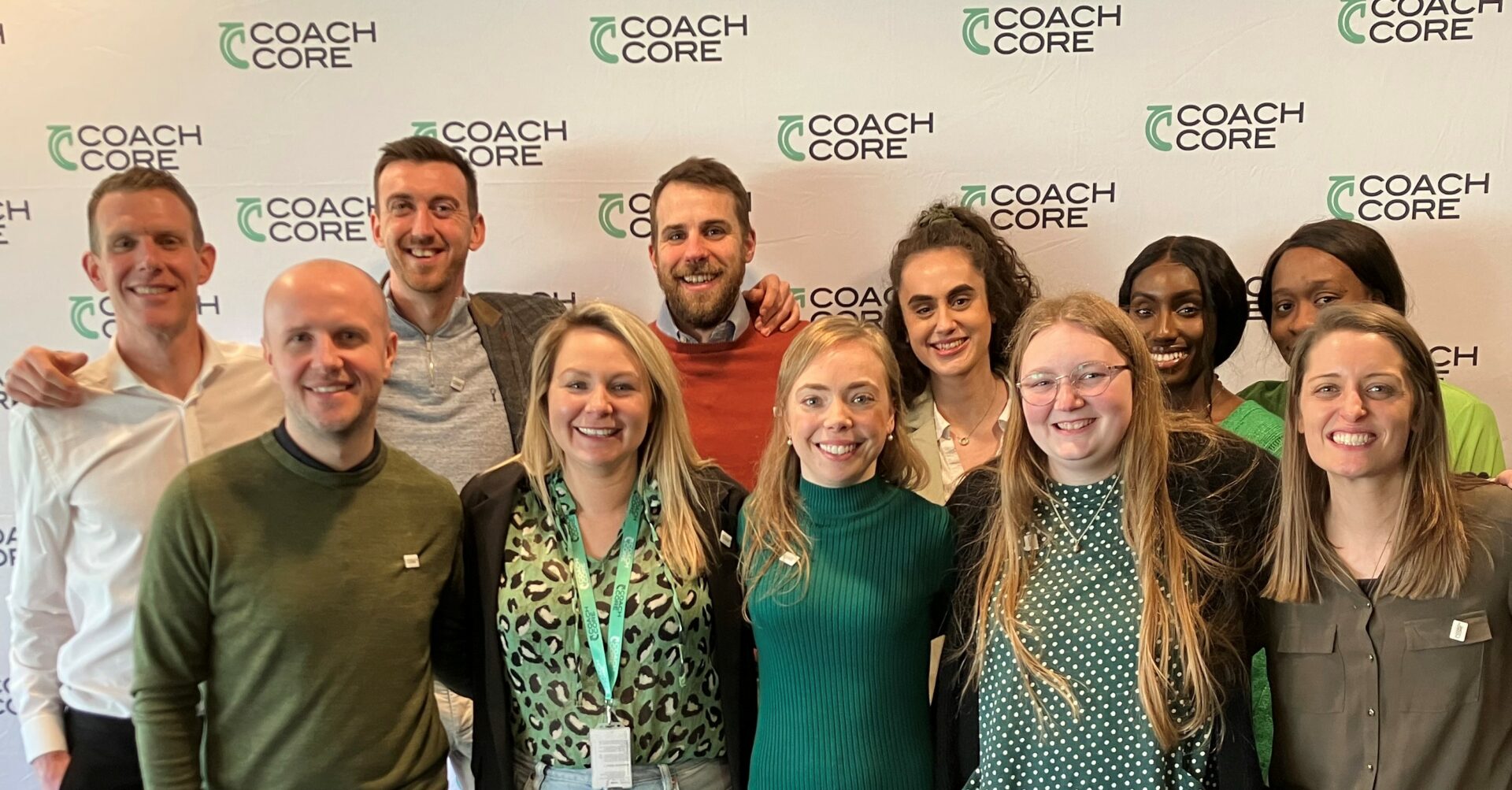 We are proud to have the support of our fantastic ambassadors who are an inspiration to our apprentices, employers, and to us!

We are governed by an amazing trustee board who bring different experiences, insights and sector knowledge to strengthen and benefit the charity and its operations.

Meet the young people helping to shape Coach Core's future