2019 Awards
The 2019 Awards took place on December 10th at Wembley Stadium, London. Attendees were given a full stadium tour and got to see the original FA cup.
Awards were presented by Eboni Usoro-Brown (Commonwealth gold medal winning England netballer), Scott Hann (elite gymnastics coach), Ross Embleton (Head Coach at Leyton Orient Football Club), Justyn Price from the FA and Stuart Armstrong (Head of Coaching at Sport England).
The winners of the 2019 Coach Core Awards are: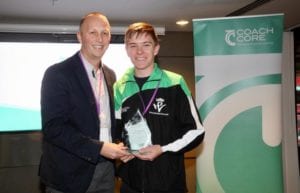 Yellow Door Youth Club which is an independent charity, offering Information, Education, Counselling and Activities to young people between 11 and 25. Callum successfully planned, set up and ran 5 successful projects throughout Essex. He has played a key role in implementing the Summer Youth Projects, especially the project Holiday Hunger which aims to engage young people who would normally receive free school meals. This project formed part of Active Essex's initative approach to support the apprentices with additional funding for their programmes. Callum's leadership, dedication and funding and volunteer engagement made sure the projects were a great success.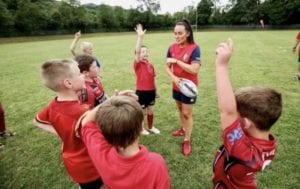 Kira from Welsh Rugby Union. Kira is a graduate of the Welsh Rugby Union apprenticeship scheme and has gone on to become one of the youngest qualified NVQ assessors in the country. She is now studying Sports Management at University and is also the Great Britain Wheelchair Rugby ambassador for Wales. Kira demonstrates Coach Core values on a daily basis and is a positive role model for current and past apprentices who constantly seek her council.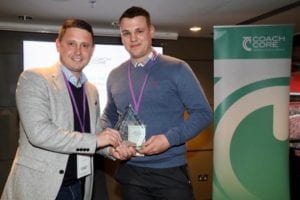 Dave Smith from Coach Core Bristol. Dave is an experienced tutor for the Bristol programme who's key strength is his commitment to supporting of all the young people on the programme. He works tirelessly to adapt and bring innovation to his sessions. Dave is always looking for new opportunities for both his current apprentices and previous graduates, whether this is training or volunteer experiences, or support into employment opportunities.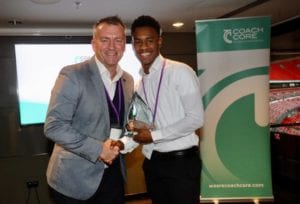 Jevaughni from Sport Birmingham. Since graduating Jevaughni has gained full time employment with Sport Birmingham as a Youth and Sport Engagement Assistant. After only a few months he took on the responsibility for the coordination of a city wide project focussing on reducing the tensions among specific communities in order to create better communication. He has proven time and time again that he is willing to rise to the occasion and has taken challenges and setbacks in his stride.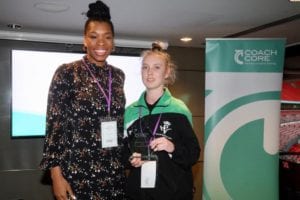 Shannon from Coach Core Nottingham. Shannon started her journey as a young volunteer with Nottingham Clubs for Young People and her dedication and passion for helping others gave her a spot as an apprentice. Now 13 months into the apprenticeship, she has never missed a session, one to one or education day. She has been really supportive to her peers both in and out of the education setting, helping them overcome personal challenges so they can stay on the programme. She is indispensable member of the Nottingham CYP team and has recently been offered a full time position with them.