The Pivot to Digital in Leicester
We had just launched our first programme in Leicestershire when the Coronavirus hit - but thanks to a bespoke digital course, Coach Core apprentices were able to continue learning and developing their skills.
In February this year Coach Core launched our first programme in the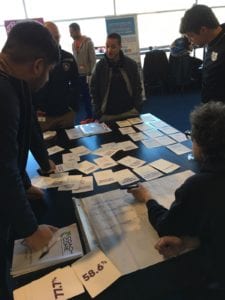 Leicestershire area and 17 new apprentices started on this exciting new project. Less than two months later the majority had been furloughed, as had the group tutor responsible for taking them through the qualifications side of the apprenticeship. With no work, a digital-only social life and drastically changed patterns of exercise there was a chance this disruption could lead to apprentices not developing professionally, disengaging with the programme and even dropping out completely.
Enter the physical activity and sports consultancy Inspiring Change. Commissioned by Leicestershire Rutland Sport, using funds ringfenced for Coach Core apprentice development, Inspiring Change were brought in to lead the apprentices on a course that would take them through the skills needed to develop a community-focused project.
Taking place online (of course), the course taught them the basics of effecting behaviour change in participants, the importance of research and working with partners. The course emphasises not to assume what the target group's needs are and how to engage with them from the project design stage onward, to aid with sustainability.
The apprentices developed projects that ranged from targeting children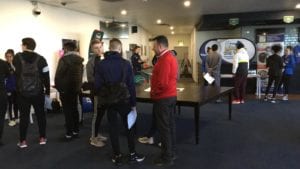 in areas of health inequality, and working with young people like them, through to targeting inactive females. Working within any Covid-19 constraints, and where it adds value to their employers, the apprentices will be launching these projects over the coming months, putting their skills into practice and increasing activity levels in their communities.
"Since I've done the Inspiring Change workshops I feel so much more confident on the role I will be doing with my organisation as an apprenticeship. It was such a great insider in how to develop a project and make it happen, including the logistics of it!"
Sign up to our newsletter
Sign up to our quarterly newsletter for the latest updates and activity from Coach Core: