National Apprenticeship Week: Nathaniel
As part of the Community Activator Coach qualification, apprentices are required to plan and deliver a community project, addressing a need in their local area. Coach Core apprentice Nathaniel has gone above and beyond with his community project idea, developing a brand new basketball club for children in the area.
Here's Nathaniel's story, told by Nathaniel's mentor, Theo:
The Shine Sharks Basketball Club was set up because it was a sport that we weren't delivering much previously. We had a wide range of development squads, but basketball wasn't one of them, and with our young people keen to give it a try, and Nathaniel's keen interest in the sport, it made sense for us to develop this through the Community Project requirement.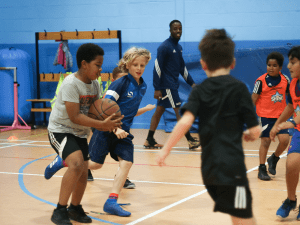 Nathaniel's experience and knowledge from the Coach Core programme has allowed him to utilise a range of different coaching styles, allowing him to adapt sessions based on the age and ability levels of participants.
Taking ownership of the club has enabled him to build his confidence, whilst also developing his leadership and communication skills. He is even leading a team of three people, who support the delivery of club activities.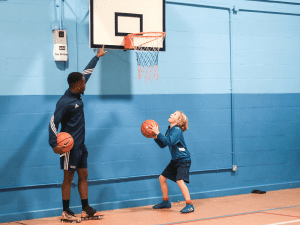 His long term goal is to try and take the club further, by entering them into a range of competitive tournaments and events. On a personal level, Nathaniel would also be keen to get involved in elite performance coaching of basketball, and the skills he is learning now should put him in good stead to follow that path.