Learning Coach Takes Home UK Coaching Award
Congratulations to Brogan Jones who won the Coach Developer of the Year Award.
Brogan – who is employed by our partner Lifetime Training – leads on the education aspect for Coach Core's apprentices in Leicester and the Midlands. Her outstanding work with apprentices has led her to be nominated and go on to win the Coach Developer of the Year award as part of UK Coaching's 25th Awards.
The awards – seen as the most prestigious within the coaching community – were created to recognise the remarkable contributions coaches make in providing high-quality coaching experiences, supporting people holistically on their journey through sport and physical activity, and promoting the physical and mental health of the nation.
Starting as a volunteer coach around the age of 14, Brogan has always enjoyed sport and having an impact on people's lives. So, when the role came up to be a Learning Coach, she loved the idea of mentoring young people on their own journey and jumped at the opportunity.  
Brogan works tirelessly to empower apprentices to take ownership of their own learning, and has helped to develop independent and reflective coaches that are responsive to the needs of their participants.   
"I am grateful for the award as I am so passionate about developing coaches holistically. It's amazing that others can see my passion and that I have impacted so many people!"
Thanks to the support from Lifetime Training, Brogan has been able to deliver outstanding opportunities and education to these apprentices. She's created a tightly knit group and a safe place for them to thrive. 
Brogan is motivated to provide the best learning environment for her learners. She enjoys seeing them develop not only as coaches, but as people. A highlight for her is seeing them grow in confidence and develop over the course.
Her nomination read:
"She encourages learners to give feedback to others, giving them control and allowing them to analyse and highlight, which empowers them to reflect on their own coaching as a result."  
Brogan's places a huge emphasis on holistic mentoring and developing connections so that learners have a personalized experience and are a part of a safe learning culture. She really does put young people at the heart of what she does. 
"These coaches, and all our UK Coaching Awards finalists, don't just support more people into physical activity and sport, they also change lives, tackle inequalities and help build communities. They also have an insatiable appetite to be the best versions of themselves in order to help their participants."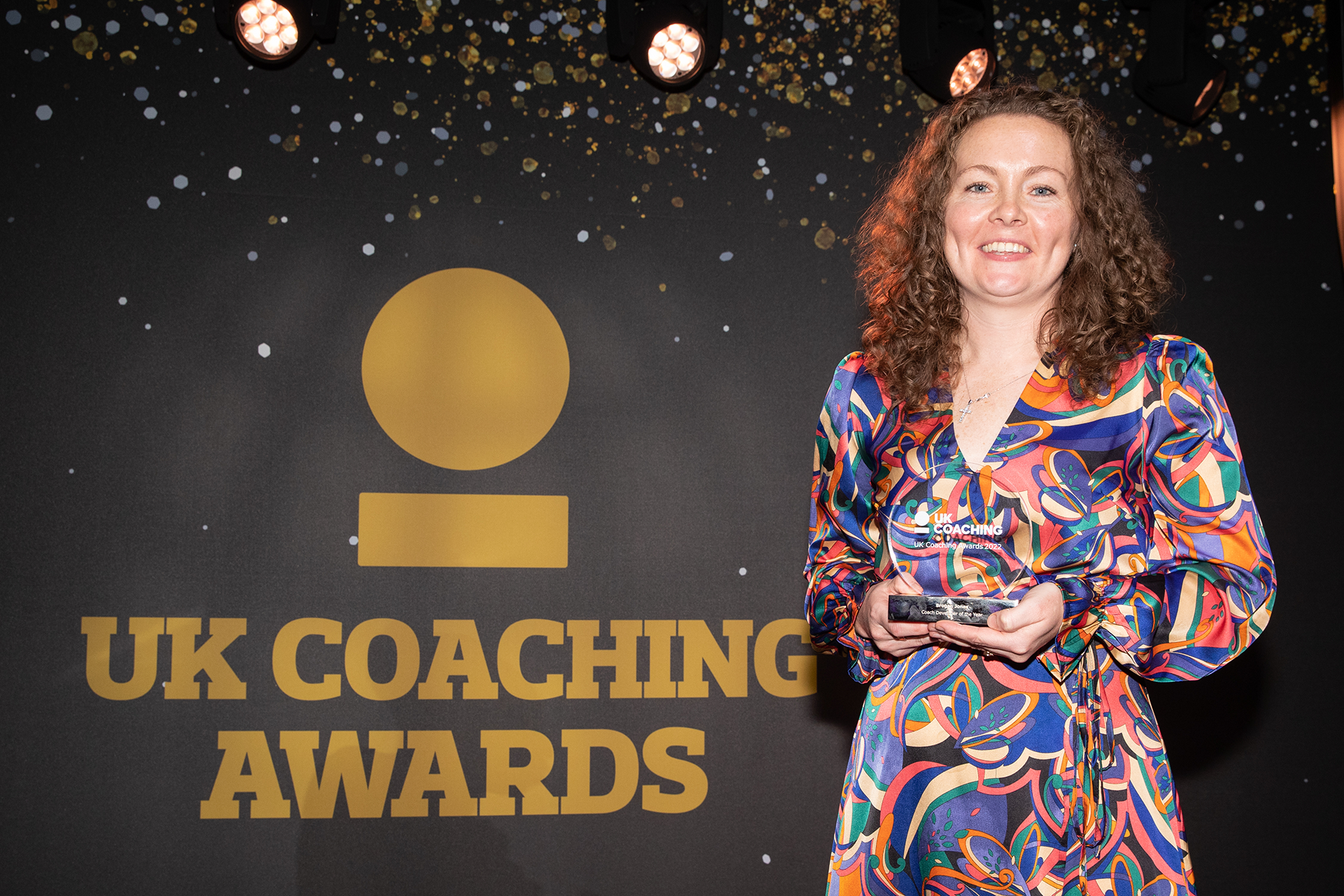 "Brogan winning is a celebration of how she has applied herself to being an inspiring young person developer and a role model. As I know Brogan will agree all of this isn't possible without the incredible collaboration between Coach Core, Active Together, amazing employers and inspiring young people."
Brogan's goal as a coach developer was to be an inspirational role model who encourages and challenges her learners. She's definitely gone above and beyond her goals as she creates personal connections to those she mentors and has created a nurturing learning environment. She's now looking ahead to try and develop more female coaches in sport. She says
"The best time to get involved in coaching is now! The sporting world is thriving right now, and there are so many opportunities to coach in your local community, schools, and clubs. You don't need to know everything at the beginning, the key things you need to start coaching is a passion for sport and people, a smile on your face and desire to grow and develop, the rest will follow!"
Congratulations from all of us across the Coach Core network, we're so proud of you Brogan!