From Coach Core Apprentice to Coach Core Employee
Since graduating as a Coach Core apprentice in 2014 Terrell has worked internationally and now joins us as a full member of the Coach Core team.
Terrell was 16 years old when he joined the first ever Coach Core programme as an apprentice at Greenhouse Sports in London in 2014. A couple of weeks back, he formally joined Coach Core as a full member of the team: Partnerships Officer, a role that is paired with the Fundraising Apprenticeship, Level 3. We decided a quick profile/interview was in order, to celebrate the success, both of our system, and of Terrell!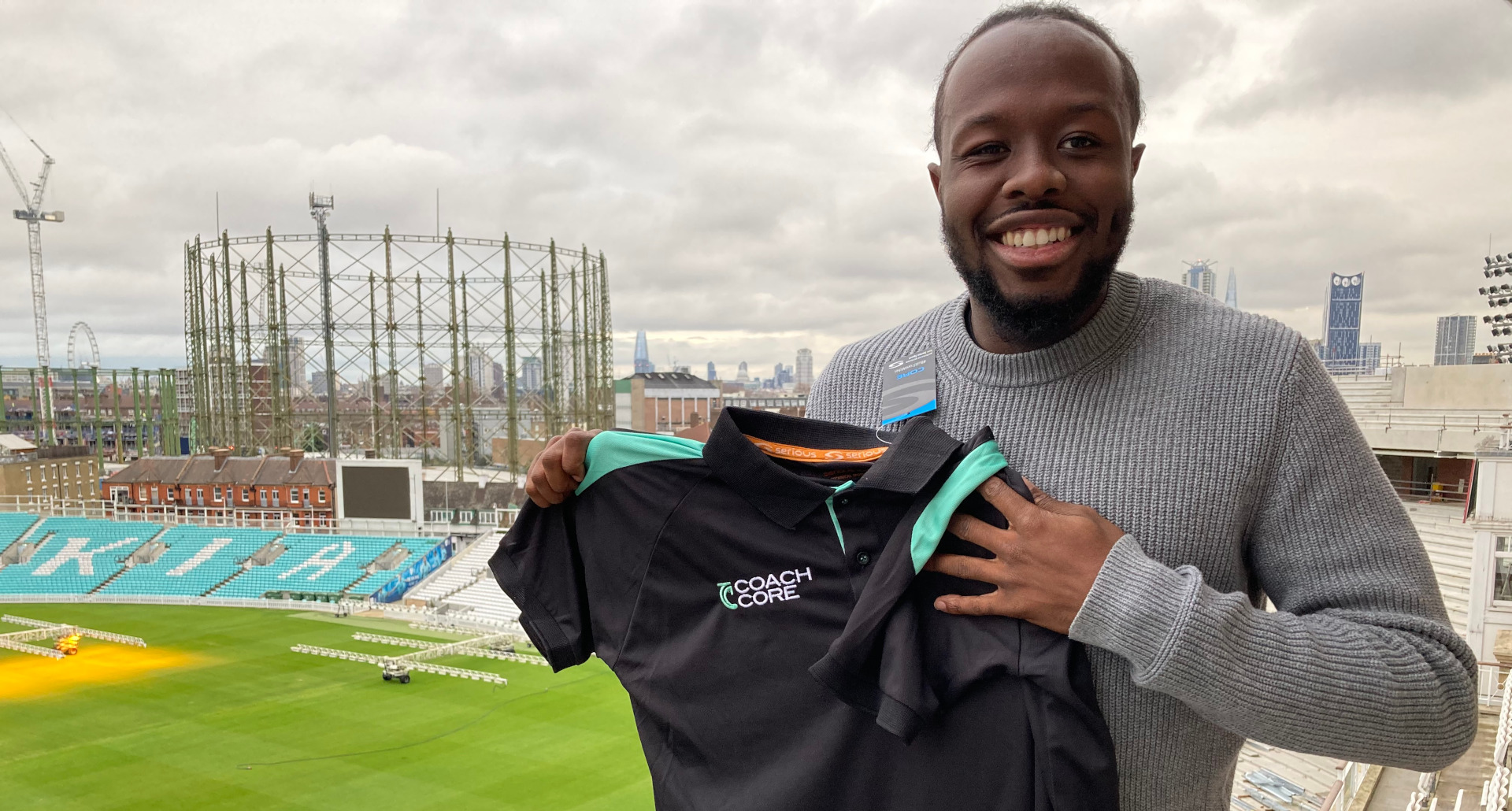 An avid basketball player when he was younger, Terrell transitioned to volleyball at secondary school, playing at a high level and winning awards for his coaching. He decided to join the Coach Core apprenticeship because:
''Coming to the end of secondary school we're faced with making a decision about what we want to do for a living, which I honestly had no answer to. It was made clear to me that while professional sport wasn't impossible, a career in sports coaching was equally attractive and aligned more with my passions and immediate interests''
Since graduating from the apprenticeship, Terrell went on to work for Greenhouse Sports, Challenger Sports in America and then Evolution Sports Qatar.
''The tools I gained from graduating Coach Core, learning about skills like the power of language, adaptability and having a holistic approach and experience working locally with Greenhouse Sports and Internationally with Challenger Sports taught me professionalism, time management, organisation skills combined to build the perfect foundations to take on a challenge like working and living as an expat in Qatar. No matter where you are in the world sport doesn't change, and Create Development workshops taught me early on about coaching and developing the whole child not just coaching sport to the child which helped me build an unwavering confidence in my coaching ability no matter what challenges I may face in my sessions''

When he saw the job advert for this Partnerships Officer at Coach Core come up, the decision to apply was an easy one:
''I've been coaching for 7 years, and I was looking for what my next journey may be or where I could take my skills and experience. Seeing this advert lit a fire in me because I ticked all the boxes you need in order to grow; I'm passionate about what Coach Core do, I'd be stretched by the new aspects of the role and the work environment, and it allows me to continue to grow as a professional but what spoke to me most was the opportunity to give back to the young people who are just like I was in 2012''  
Claire, Head of Development, and Terrell's manager:
"We're so excited to that Terrell has joined Coach Core. It's only been a couple of weeks but Terrell's passion, experience and knowledge of our apprenticeship programme is already proving invaluable as he helps us build amazing partnerships so we can ultimately help more young people like Terrell in the future."
Terrell:
''Getting the job meant more than I can put into words, being able to get a job in such trying times with Covid but it would mean coming home after 3 years. It was bittersweet I'm leaving what was my life and routine for the past 3 years and now being distant from friends I had grown closer to but now reuniting with the friends back home who I'd been distant from, very mixed feelings.''

The leaving and starting process was manic! Packing, flying, unpacking and first day of work all taking place within 5 days will make anyone's head spin and, less than a month in, my head is still spinning a little to be honest''
Coach Core's CEO, Gary, worked closely with Terrell on his original apprenticeship:
"This is a moment of real pride for Coach Core!  To have our first apprentice and our first graduate employee be one and the same is really exciting for us.  I am fortunate to have seen him grow from a shy teenage participant to being part of his development on the first Coach Core programme and then blossom into a strong community coach for the past few years.  It means I can guarantee we are gaining a young man who loves sport, knows the effect it has on others and wants to use his position for good.  I really hope his journey inspires those apprentices just starting their journey!"

Sign up to our newsletter
Sign up to our quarterly newsletter for the latest updates and activity from Coach Core: