Coach Core's Covid-19 Response
How Coach Core, with the help of our partners, has reacted to the Covid-19 situation to support our apprentices.
When the Covid-19 lockdown came into effect Coach Core was running 10 active programmes across the country, with 140 apprentices either working and learning, or preparing for their End Point Assessment. As the situation progressed and organisations began to react, at least 45% of our apprentices were furloughed and our main training provider, Lifetime, temporarily shuttered its operation meaning that the apprentices' education was put on pause. This presented significant risk of apprentices disengaging from the programme.
At this point Coach Core engaged with our delivery and supporting partners to find ways to keep apprentices engaged and provide ways of continuing their professional and skill development. We launched a series of online workshops in an ongoing programme:
The NBA provided an interactive webinar where apprentices could talk with members of their marketing, operations and events teams, providing insight into the broader landscape and opportunities within the sector
UK Coaching hosted two online events; the first reviewed coaching principles and practice, whilst the second was a Q&A with two professionals in the sector (the Managing Director of the Sunderland Football Club community arm and a football coach at Middlesbrough Academy) who had started their careers as apprentices.
Our corporate partner Collinson are delivering an ongoing series designed to enhance our apprentices' coaching skills and employability. Led by Collinson's people development experts the sessions cover practical concepts including Effective Communication and Emotional Intelligence and will run for 6 weeks. Collinson have been a partner of Coach Core since 2016, with a focus on our London programme where they have so far supported 47 apprentices.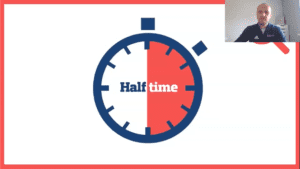 We're happy to report a great uptake on these opportunities, with apprentices particularly enjoying the chance to meet others from across the country to share ideas and build their network. These opportunities have also been opened up to apprentices in our four other sites, who were awaiting their End Point Assessments when lockdown ensued. This enables these apprentices to be better prepared for their assessments, once restrictions start to lift.
With Lifetime re-opening and some parts of lockdown starting to ease we are hopeful for a safe return to training and employment for our apprentices soon, but our digital workshop plan will continue to be one of the ways in which we support them during these unusual circumstances.