#CoachCoreGrads: Amber, Gymnastics Coach at Glasgow Sport
Amber did gymnastics when she was younger, but stopped in order to focus on other sports. She rediscovered her love of gymnastics through Coach Core, and now coaches it full time.
I'm Amber Campbell, I'm 17, and I'm from Glasgow
If you could describe yourself in three words what would they be?
Energetic, thoughtful & passionate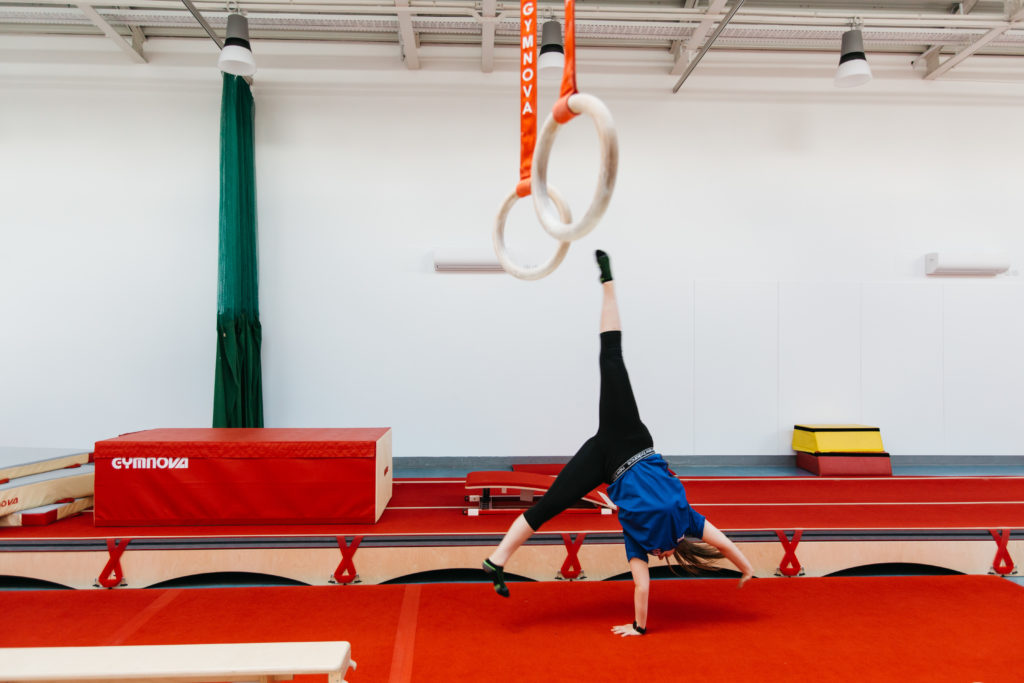 Who inspires you the most?
My parents- they have given me so much over the years, especially give me so much support no matter what I wanted to do and what sports I wanted to do.
How did you get into gymnastics?
I actually used to do gymnastics from when I was about 8 until I was 11, I had to stop so that I could focus on other sports, like martial arts. When I started on the Coach Core programme, it gave me the opportunity to start doing gymnastics again through coaching and I remembered how much I loved it, and how passionate I was about it. Now I work full time coaching gymnastics and it's been so good to start enjoying a sport again and remembering why I used to love it and do it. Now I juggle gymnastics coaching, but also manage to train in martial arts.
How did you hear about Coach Core?
I've been training in Taekwondo for about 14 years now, it was actually my instructor that recommended Coach Core to me. He thought it would be a good opportunity.
What was your highlight from the programme?
Honestly, I enjoyed the whole programme, it really gave me so much. If I had to pick one thing though, it would be how good it was to be part of the wider Coach Core Glasgow group. It was so good to learn how to work as part of a wider team, as well as working with different people that I otherwise probably wouldn't have met. It really helped me to learn more about working with others.
What was one of your proudest moments on the programme?
My proudest moment was at my graduation. It was so good to have everyone from Coach Core there and to celebrate how much we had all achieved since we had joined the programme, as well as seeing all the other graduates from the different coach core locations all over the UK. I felt so proud of myself for doing so well on the programme, but also proud of everyone else around me.
What are you currently doing now having graduated? 
I now work full time as a gymnastics coach for Glasgow Sport, where I mainly teach young kids how to do gymnastics. I also volunteer at my martial arts academy.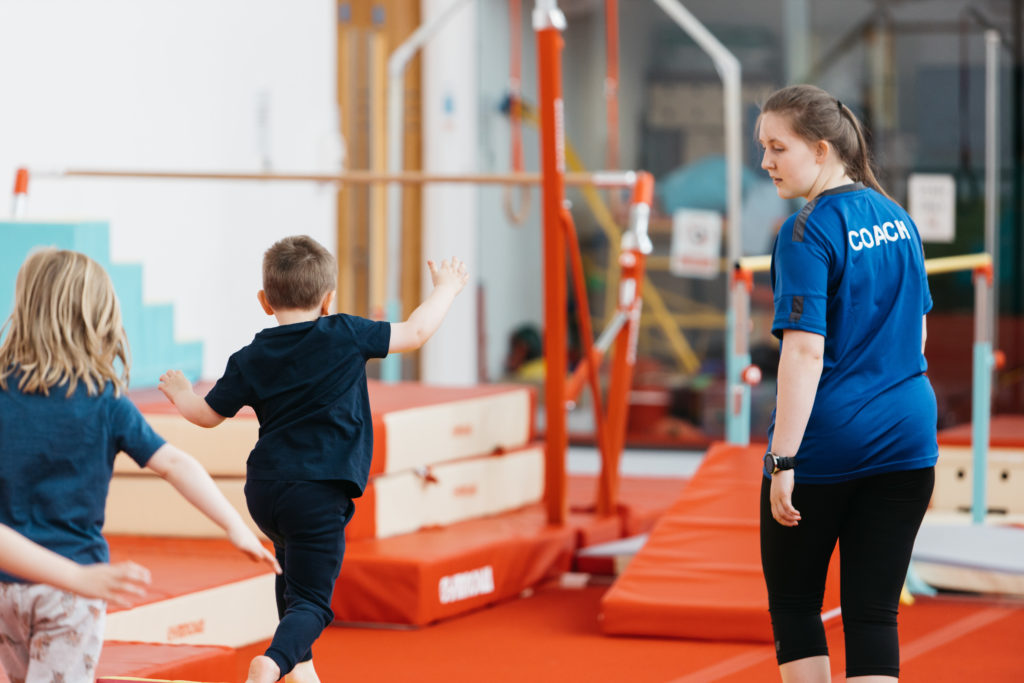 And do you think Coach Core has helped you get to where you are now?
Oh big time. Coach Core has given me a really good support system, the chance to do qualifications that helped me become a gymnastics coach, and the help to push myself to do those qualifications.
But what did Coach Core teach you?
My biggest learning was how to work in a large group environment. I came from an individual sport (taekwondo), which never really included any team stuff, so I never got the chance to work as part of a larger team before. It really helped me learn how to work together with others and how best to work together.
What's your hidden talent?
I bake really well! My favourite thing to bake is brownies.
Favourite food?
If I really have to pick one, it would be Italian food as it covers so much- pizza, pasta & salads.
Do you have a sports trick you can do really well? 
A really nice backwards roll or a cartwheel!
What's your favourite sporting memory?
My first time competing at internationals in Taekwondo as part of a national team. It was a proud moment for me, especially being on the opening ceremony and working as a big team.
Caitlin helped mentor you whilst you were at Coach Core, what did she do and how did it help you on your coach core journey?
Caitlin was really helpful for me, especially with getting back into gymnastics and any and all questions that I had along the way. It was so nice to have someone there to support me and it was helpful that she had already been through Coach Core herself.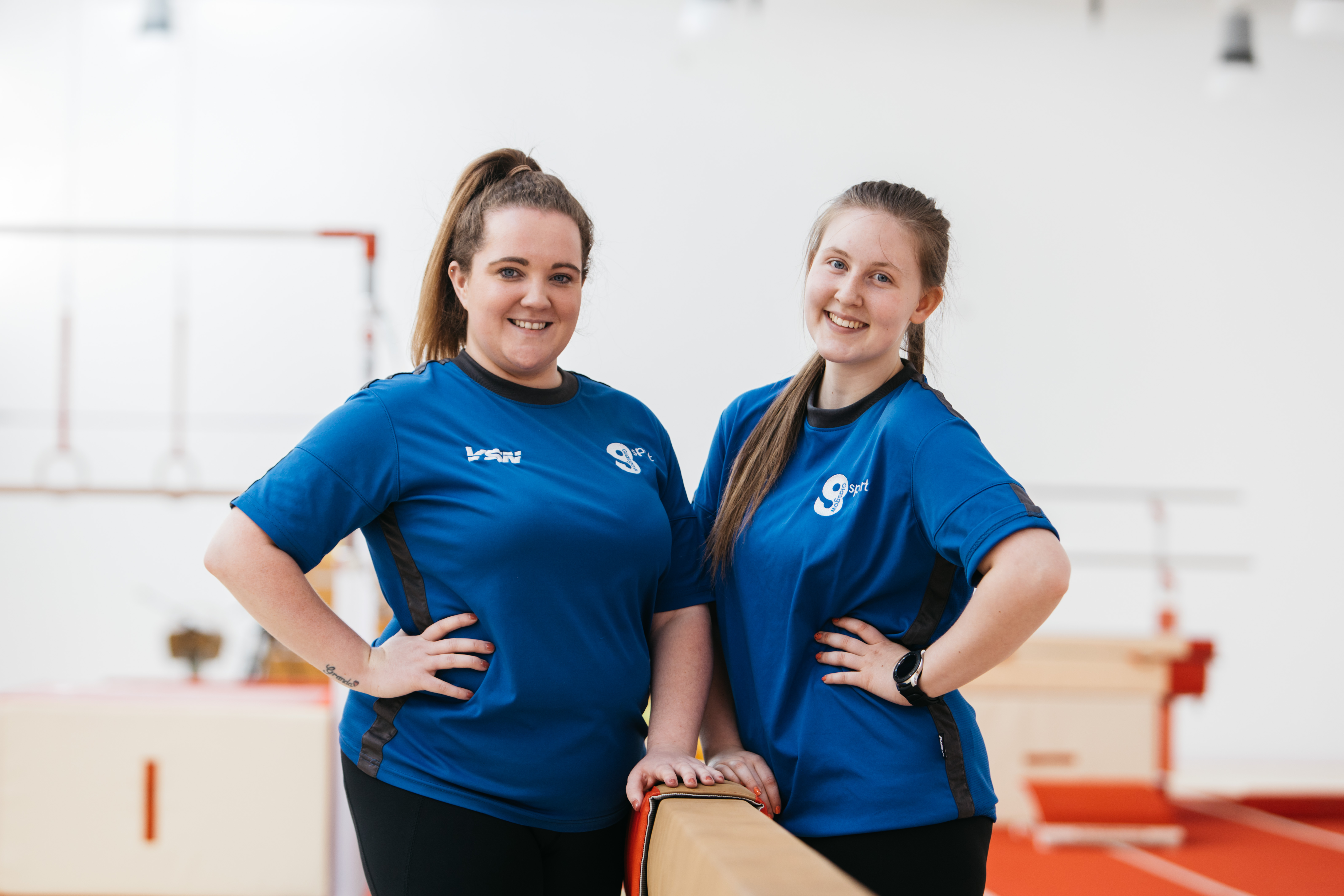 What advice would you give anyone looking to join the programme?
Definitely do it! Really make the most of it too. Give it 100% every time rather than not giving your all. It's much more beneficial to give it your all, as you will get more out of it at the end.