Coach Core taking part in The Big Give 2020
Your donation can have twice the impact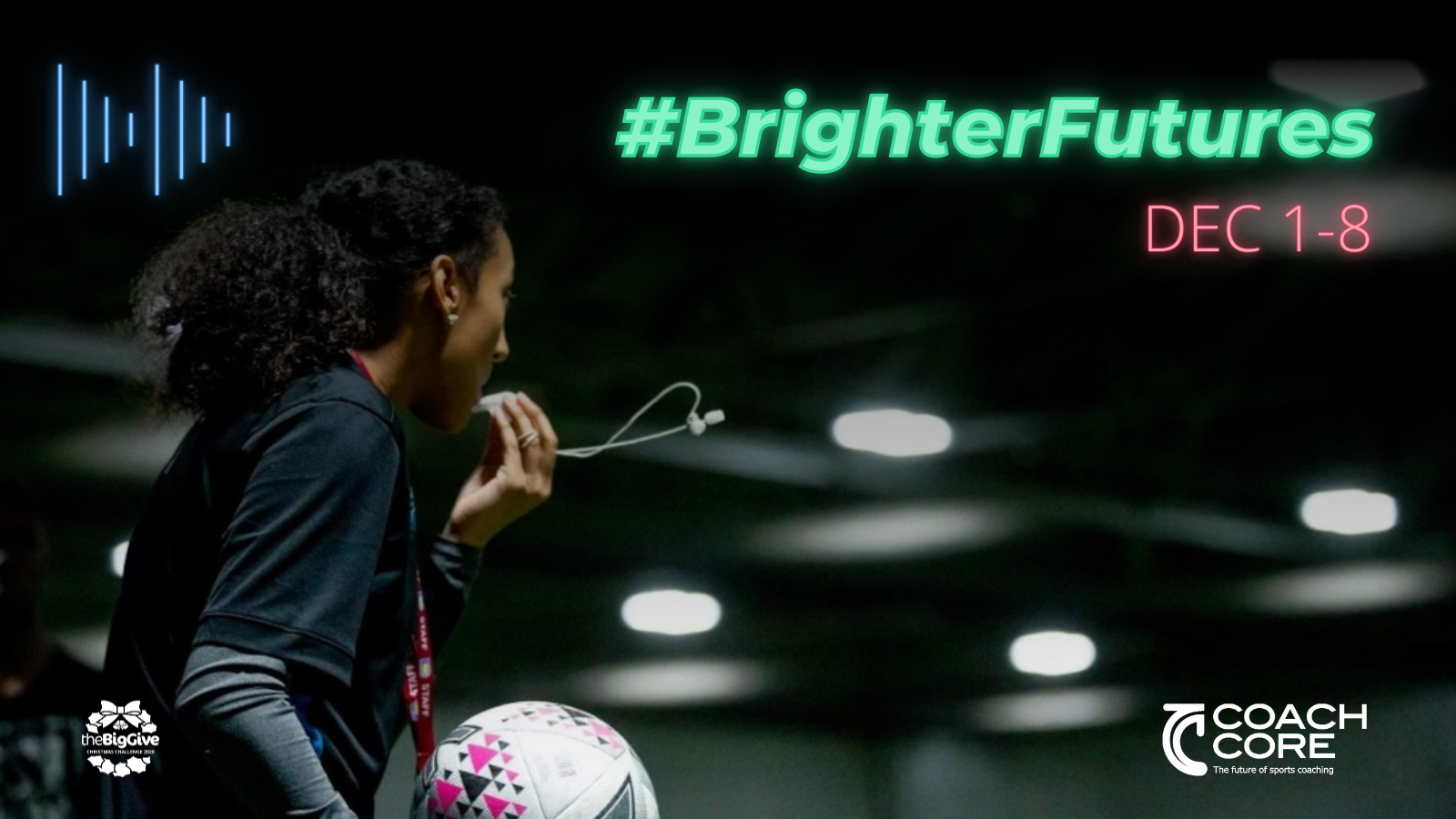 We're delighted to announce that Coach Core will be taking part in The Big Give Christmas Challenge – the UK's largest match funding campaign.
Between 1st and 8th of December, we are aiming to raise £75,000 so we can support more young people across the UK in 2021.
This is a unique opportunity for your support to have twice the impact, thanks to our pledge funders and Big Give champion, The Reed Foundation.
My apprenticeship with Coach Core gave me hope. I realised no matter where you are from, there is always an opportunity... Now I've found my comfort zone and have an excellent opportunity to tackle some of the barriers that myself, and many others before me, have faced in sport.
The UK is currently facing the highest levels of youth unemployment in four decades, as a result of the pandemic.
Your donation will help more young people across the UK can access vital employment opportunities, at a time when support is needed more than ever.
If you can, please give generously from the 1-8 December via The Big Give.
Tell your friends, family and colleagues about Coach Core and encouraging them to support us, if they can.
Anything you can give at all will be really helpful; here is an idea of what your donation can unlock:
£15 could fund 2 hours of sports coaching and mentoring to young people in schools, leisure centres and youth clubs.
£35 could provide an apprentice with the sports kit needed for their 15 month apprenticeship.
£50 could enable an apprentice to complete their first coaching qualification, giving them the confidence and skills to lead and coach fun and inclusive sporting workshops.
If you have any questions, or want to pledge your support to help more young people succeed, please get in touch with Claire on claire.webb@coachcore.org.uk or 07904 341 656.
Since Callum started his apprenticeship with our charity in October 2018, he has developed his own skills, knowledge, and abilities and increased the range of services we can provide for young people in Essex. Before Callum became our sports coach we were unable to provide any regular sporting activities, and now we can help young people keep active.
Sign up to our newsletter
Sign up to our quarterly newsletter for the latest updates and activity from Coach Core: