Coach Core Takes Them All
This past week saw Coach Core and our apprentices win big at the North East Apprenticeship Awards and the Bristol Young Heroes Awards!
Coach Core has now been recognised in some of the most prestigious awards going, including the UK Coaching Awards, AAC Apprenticeship Awards and the Learning Awards. As of this week, we can now add two more incredible trophies to that list.
The week's achievements started with Coach Core apprentice, Summer Purnell, winning the highly respected and sought-after 'Learning Hero' award at the Bristol Young Heroes Awards.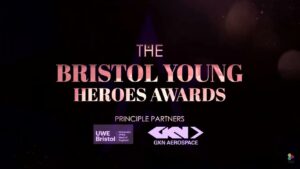 These awards are only given to individuals who 'have overcome difficult circumstances, made a difference to the lives of others, or achieved something extraordinary.' The highly prestigious event represented every BS postcode and had over 6000 people watching live, 300 people attending in person and 500 young people nominated. This event was extra special as they celebrated their 10th anniversary of recognising achievement. Presented by UWE's Professor Steve West CBE and a previous finalist, Tyreke Morgan, Summer was welcomed on stage as the 2023 winner.
The Learning Hero Award was one of the biggest of the night and Summer's story touched the hearts of the audience. Summer is currently employed by Youth Moves and works incredibly hard to support her community by running activities that support other young people and give them opportunities to thrive. She does this all, despite many personal setbacks.
Summer has struggled to engage academically due to being dyslexic and having caring responsibilities at home. After a full day of training on our apprenticeship, Summer continues the hard grind to support her loved ones, including her brother with Cerebral Palsy. On top of this routine (which is more than most 18-year-olds can handle), she's additionally completing her core subjects, Maths and English!
"She doesn't let it interrupt her work or her learning. Her academic understanding had definitely blossomed over her time on the course. Summer is able to use her experience as a young person growing up in Knowle and what she's learning to deliver top-quality youth work and sports coaching sessions."
We're incredibly proud of Summer and can't wait to see what she does next.
On top of this fantastic news, we attended the North East Apprenticeship Awards last night and found out Coach Core has been named Training Provider/Programme of the Year!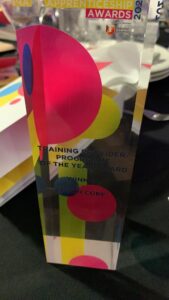 Held at the Newcastle Football Stadium, the North East Apprenticeship Awards celebrated the achievements of hard-working organisations and individuals in apprenticeships across the North East. The awards are sponsored by impressive supporters including the Sunderland Echo, South Shields Gazette, Northumberland Gazette and News Post Leader and were attended by the most prominent people in the sector.
To date, Coach Core has run 6 programmes in the North East, (two currently running. One in Northumberland, Tyne & Wear which has been running since 2019 and the second in Middlesbrough and Tees Valley which has been running since 2017).
Since we started working the in the North East we have supported 31 employers and 120 apprentices to deliver 129,800 coaching sessions to an estimated 1,817,580 session participants over the North East of England. These employers have been organisations such as National Trust, NUFC Foundation and Hat-Trick.
These incredible stats have allowed apprentices who traditionally may experience barriers, discrimination, & lack of opportunities to progress and start meaningful careers.
"I am incredibly proud of Coach Core Foundation's win at the North East Apprenticeship Awards. Our vision to improve the life-chances of young people, particularly those facing barriers and discrimination, drives us every day. Through sports apprenticeships, we provide them with the skills, confidence, and knowledge they need to unlock meaningful opportunities. This recognition reinforces our commitment to breaking down inequality and fostering social mobility. Together with our partners, we are creating a brighter future for the North East and beyond."
An FE News analysis report in May 2021 showed that just 18% of apprentice starts were from those living in the most deprived areas (down from 26% five years earlier). Our work in disadvantaged areas in the North East is incredibly important.
Paul Thompson attended the award, along with LifeTime Learning Coaches that help deliver our North East courses. You can see how the event went here.
We're so pleased that our work has been recognised, and we're looking forward to using our credentials and awards as leverage to grow, eventually creating even more opportunities.