Coach Core apprentice talks about his Cricket World Cup experience
I'm Billy from Coach Core Essex and these are my thoughts on what it was like helping out at the Cricket World Cup this year!
We caught up with Coach Core Essex apprentice, Billy about what his experiences were like helping out at this years incredible Cricket World Cup, here's what he had to say…
What was your role at the CWC?
I was part of the ICC Cricket London Flag Team which soon progressed into becoming the Captain of the flag bearing team.
What did the day entail?
As Flag Team Captain, I Captained the How's Hat Game on the pitch during the Mid Innings. My role also saw me engage in various things, at activation areas and engaging in Live Hot Spot Interviews with the Presenters.
What were your responsibilities on the day?
Predominantly making sure my team was trained, prepared and co-ordinated to ensure we fulfilled our roles perfectly. My main responsibility as an ICC Cricketeer was to create special moments for everyone and help wherever needed. I had to lead teams, engage with management and showcase my confidence and skills to ensure my responsibilities were met effectively. As Flag Team Captain, my main responsibility was to ensure the Live Sports Presentation went well on my part and the Flag's never touched the floor outside of practice areas (I am pleased to say that the Flag's never touched the floor). It was also my responsibility to ensure any security protocols were adhered to.
What were your thoughts on helping at the event?
My thoughts on helping out at this event is, how can I get an experience like this again? This has truly been one of the most incredible experiences, I found the event went extremely well. I draw only positives from this experience and will certainly challenge myself further. I signed up to this event, to help build a passion for a sport I knew little about, I am pleased to say that I certainly now have a passion and spirit of belief that Cricket is incredibly powerful across the world. It has only seen me express my thoughts and efforts to attempt to continue somewhat on this pathway, exploring potential opportunities that I could follow.
What was your biggest learning?
My biggest learning was how cricket has the power to bring together so many people in so many ways, and how important sport and physical activity is in so many ways, from generations and how inclusive it can be as well as inspirational at every level to bring everyone together.
What was your highlight of the day?
My biggest highlight was to Carry and Captain the England Flag on such a special final of which England made history and become World Cricket Champions!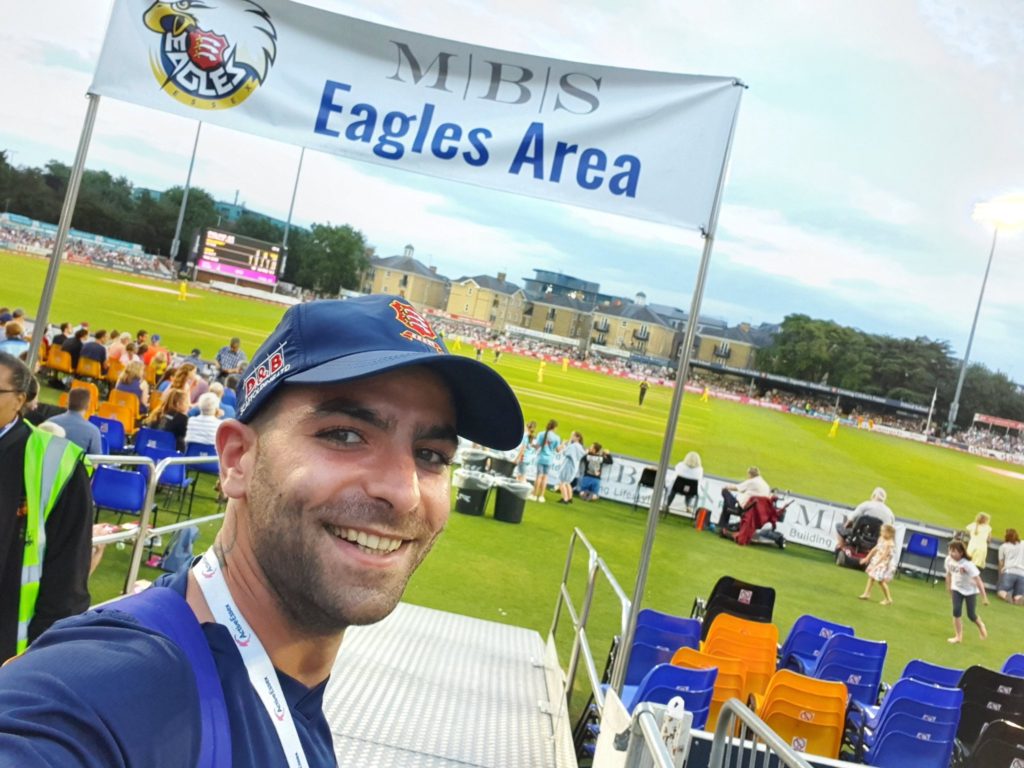 Did you meet anyone famous or other Coach Core apprentices?
I had met and spoke with Coach Core Graduate Charlotte, a brilliant inspiration of how to pursue pathways in Cricket. I had the privilege to meet many famous people throughout my experience but did not get many opportunities to capture the moments. One of my highlights was having Phil Tuffnel tweet me with his response to my question into what his biggest inspiration was. His reply was "The England Jersey" and I loved this!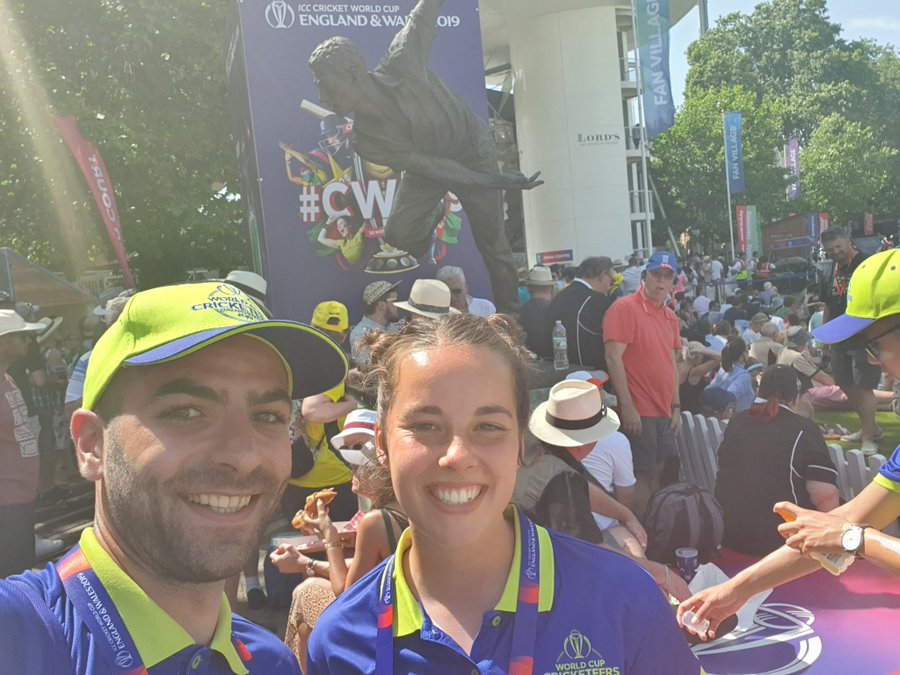 What did you take away from the day?
I took away self-confidence, and the fact I loved being part of a major event and found myself in my absolute element engaging in a wide variety of tasks with major responsibilities. I feel I acted as a professional and this experience has only confirmed that my skills are so transferable, and that I do have the ability to do this. I question myself far too much and now realise how much I need to believe in myself and despite having to travel far, get up early, adjust my time management, it can be done and it can be done to a great standard. It has shown me that regarding any opportunities, I should take them with both hands and absolutely give them my best shot at it!