Coach Core Awards: Mentor Finalists
This award celebrates an individual in an organisation that employs a Coach Core apprentice who has surpassed expectations in supporting their apprentice(s).
When an apprentice starts work at an employer they are assigned a mentor, someone from the organisation who knows the ropes and knows how to support and develop a young – and often raw – new talent into the role. These mentors are critical for supporting the apprentice into the world of work – for many it is their first job. They are also often the first point of contact about any other challenges the apprentice may be facing, from mental health difficulties to changes in living circumstances. As you will see in the nominations below, the mentors Coach Core work with do not hesitate to go above and beyond to support their apprentices and give them every chance to succeed, in this role and beyond.
The Finalists
Bristol Sport Foundation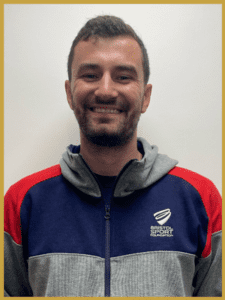 Bristol
Chris helps his apprentices improve their confidence and self-esteem as well as supporting their professional development. He gives brilliant written and face-to-face feedback, and follows up development points with resources that will support the apprentice. He is open-minded about the apprentice's development and encourages them to pursue their passions, rather than imposing a 'company line'. When the programme in Bristol was delayed for a few months, he went above and beyond to ensure an apprentice who had already committed was able to start early so she could pay her bills and meet her responsibilities.
"Chris is a coach I think about every time I have a wobble or get in my head. He's made me think about my own coaching practise, what sets me aside from other coaches and motivates me to think about what children love about my sessions. He reminded me that it's ok to not have everything all figured out."
Hat-Trick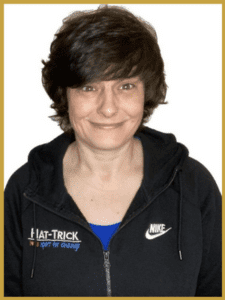 Northumberland, Tyne & Wear
Emma is experienced at helping young people shape themselves into who they want to be, and as such is an ideal Coach Core mentor. She engages the apprentices on their passions and interests and provides them with opportunities and training to develop in those areas. She's willing to put her own work aside to support the apprentices with theirs and help them with their apprenticeship coursework too.
"Emma has been a great manager! I've noticed that everything we've talked whether that's about work or daily life I've always had something to take away and think maybe doing this can improve myself."
Defiant Sports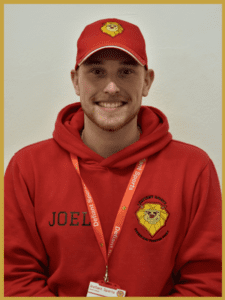 Sussex
Joel makes it his personal duty to ensure each member of his team is working effectively for their own development, as well as to meet organisational goals. He ensures the apprentice he works with is able to access the support and training for any area that takes their interest, and has put them through football, tennis, first aid and Makaton training – often participating alongside. His open door policy and own desire to learn and grow mean he is a role model for his apprentice, and he is always willing to do that bit extra to support his team: moving sessions around, covering people's hours, giving lifts to enable them to experience new activities etc. His top priority is to ensure his team are thriving, developing and happy in their role.
"Joel develops his whole team to ensure that both the organisation and community we serve benefit from a competent and caring service"