Coach Core Awards: Learning Coach Finalists
This award celebrates the educator who has surpassed expectations in support of the apprentices they are teaching.
The Learning Coaches are critical to Coach Core's success. They build close relationships with the apprentices to ensure not only that they can pass their educational assessments, but that all is going ok with their employer and they provide pastoral care when needed. We think good Learning Coaches are one of the key factors in getting great completion rates, and set their apprentices up for successful futures – that's why this award is in place to celebrate them.
Finalists
Middlesbrough / Leeds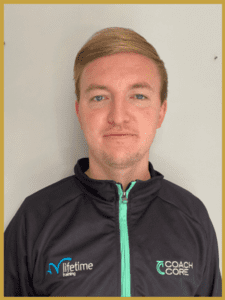 Arran was the first Learning Coach to lead two Coach Core programmes simultaneously, and started the second in a new city in the middle of lockdown! Despite being unable to physically meet any of the apprentices or employers he was able to build strong relationships, support learning and pastoral needs remotely, and deliver exceptional education. He worked above and beyond with an apprentice who had significant support needs to build a trusted relationship and get them through their qualifications first time when many thought that might never happen. Additionally he helped the pilot of a new coaching qualification, and supported wider Coach Core and UK Coaching events.
"Arran has always taken on extra responsibility from Coach Core, his manager and mentoring new staff. He has made the north strong!"
Bristol / Birmingham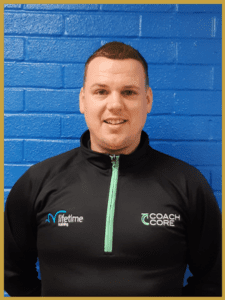 David is an experienced and knowledgeable Learning Coach who has high standards for himself and for his apprentices. He is rigorous and meticulous at tracking his apprentices' progress, ensuring he can make early interventions as needed. He is always willing to put the extra time in when needed, including supporting one learner this past year who might otherwise have dropped out. He has built great relationships with the employers and other sector organisations in the area and is a strong advocate for the programme locally.
"I enjoy working with Dave and learning new knowledge from him, he shares resources and puts in extra time to support."
Northumberland, Tyne & Wear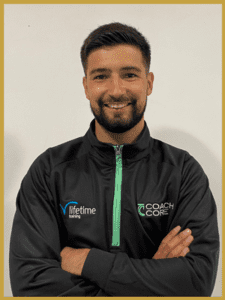 Due to the type of young people Coach Core bring on, we know a 'traditional' education environment isn't usually effective. Waz creates sessions that are engaging, enjoyable and allow Coach Core apprentices to learn in a way which is best for them. A survey of his apprentices had a consistent, positive theme: their joy in the education days with their Learning Coach.
Waz combines this with a willingness to support individual apprentices however they need it, with several of them highlighting his selflessness to us. He stays late, is accessible at all times and sources specific CPD. He has helped one apprentice who struggled with their literacy, another move employer when their travel became impractical and yet another with their homelessness. Further, he promotes apprenticeships and the Coach Core programme at every opportunity, travelling to attend careers fairs and conferences.
"Due to his understanding and lived experience he not only inspires the apprentices to aim high but also instils in them the importance of achieving their dream so they can inspire future generations who are just like them."