Coach Core Awards Finalists: Employer
This award celebrates an organisation which embraces the Coach Core ethos and uses the benefits of partnership working to support the Coach Core apprentice(s) they employ.
Taking on an apprentice comes with a range of benefits including gaining new insights and perspectives, staff who live and breathe your mission and values and better connection with your participants through engaging young role models. These employers understand the advantages and are committed to the support and development work they'll need to put in to reap these benefits. They also buy into the Coach Core ethos and help the whole cohort of apprentices develop, offering opportunities and building a network of local connections.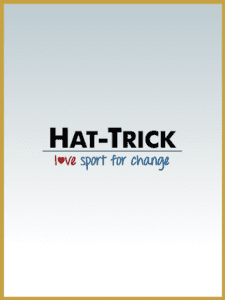 Northumberland, Tyne & Wear
Hat-Trick are deep believers in developing a pipeline of success in their local area: young participants become volunteers who become apprentices who become full-time members of staff. Hat-Trick have taken on 5 Coach Core apprentices, 2 of whom are now members of staff, 2 of whom are on the programme currently and 1 of whom left the programme to take up full-time work in the school Hat-Trick had her working in.
They are committed to supporting their apprentices holistically, not just professionally, including helping one who was homeless and sofa-surfing when the programme began, and is now in a permanent place of residence and receiving support from a counselling service.
Hat-Trick want to set their apprentices up for the long-term and so their apprentices are trained on developing and running programmes from start to finish, including bid-writing, planning, and evaluation, as well as face-to-face delivery. This, combined with training courses (like Knife Crime Awareness courses, FA Level 1, Youth Work) and opportunities (like leading on a Commonwealth Games summer camp) means their apprentices are likely to develop positive sustainable careers at Hat-Trick or beyond.
"Given they are such a small organisation it is amazing the support they are able to provide young people and the Coach Core programme."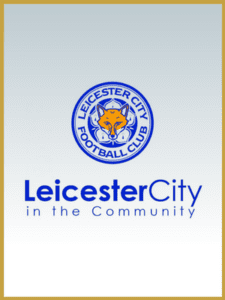 Leicester
LCitC ensure all their apprentices have systemic support and opportunity embedded in their employment, including training grants, internal learning & development programmes, opportunities to shadow across other areas of the club (including with elite players). In addition, they commit support to the Leicester Coach Core programme as a whole, offering the opportunity to volunteer at match days, providing enrichment days like art experiences and offered support to other employers through the apprenticeship levy transfer system.
They are committed to recruiting apprentices who can blossom, but need to be given a chance to do so, and are always willing to commit the extra resources needed to support them. For example LCitC supported an apprentice through the process of a becoming a recognised individual as she had no paperwork to prove her existence.
They are committed to the programme not just for the apprenticeship but as a way to help people find sustainable employment. They have offered contracts to the majority of their apprentices, and currently employ a Coach Core apprentice who was based at a different employer, and have changed her role to meet her needs.
"An amazing employer for the commitment they have to the programme and the value they see in employing local talent."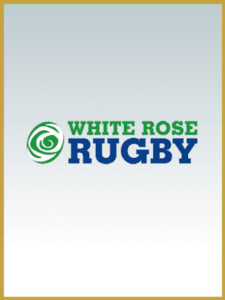 Leeds
White Rose Rugby had 2 apprentices who they gave hands-on guidance when needed but also allowing the apprentices responsibility to coach their own sessions early and asked them to lead on half-term and summer camp events.
They went above and beyond by assigning one of their members of staff to attend all education days for Ahsan, an apprentice with learning and physical disabilities. They also ensured this member of staff was able to help Ahsan with his coursework as part of their working hours. This level of support helped Ahsan pass his academic qualifications first time and filled him with confidence. White Rose have since offered Ahsan a role in the organisation and are continuing to support him in this long-term employment.
"The understanding nature and one-to-one support that White Rose have provided has been amazing. They have helped Ahsan grow in confidence from the days of zoom education days during lockdowns where he never wanted to speak and felt very nervous, to now attending UK Coaching events and talking about his journey to others. White Rose rugby should be incredibly proud of the work they have done for Ahsan."