Bouncing Back: How Relatable Young Role Models Can Boost Participation in Underrepresented Groups
Coach Core looks at the latest Active Lives survey data from Sport England
As we emerge from the challenges posed by the pandemic, one encouraging trend is the rebound of adults' activity levels in England, which have bounced back to pre-pandemic levels, according to a recent report by Sport England. However, despite this positive news, there is still work to be done in addressing the disparities in participation rates for underrepresented groups. According to the Active Lives survey:
Women are 5% less likely to be active than men
People living with a disability or long-term health condition are 21% less likely to be active than those without
Those from lower socio-economic groups are up to 20% less likely to be active
One powerful solution to increase participation in these groups is through the influence of relatable young role models.
Coach Core currently support young people who traditionally may experience barriers, discrimination, and lack of opportunities to create a powerful and measurable ripple effect of positive change in challenging communities, through high quality sport and physical activity delivered/organised by relatable young role models. Over the past 10 years our apprentices have delivered 856,000 coaching hours to an estimated 11 million participants from the underserved communities our apprentices are from.
Representation matters, especially when it comes to engaging individuals from underrepresented communities in physical activity and sports. The report by Sport England highlights that people from lower socio-economic groups, Black, Asian, and ethnically diverse communities, and disabled individuals continue to face barriers in accessing and participating in physical activities. These barriers can include financial constraints, lack of access to facilities, limited opportunities, and cultural or social norms.
One powerful approach to overcome these barriers is by using relatable young role models who can inspire and motivate individuals from underrepresented groups to participate in physical activities. Young role models who come from similar backgrounds and have similar lived experiences can serve as powerful influencers and change agents within their communities.
For instance, imagine a young person from a lower socio-economic background who aspires to be physically active but faces financial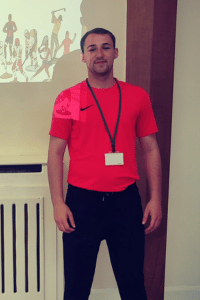 constraints. Seeing one of our apprentices who is a young role model from a similar background who has overcome similar challenges and is actively facilitating and participating in sport or physical activities can serve as a beacon of hope and motivation. It can provide the necessary inspiration to overcome financial barriers and seek out opportunities for physical activity.
Dan – a Coach Core apprentice from Leeds – faced exactly this barrier. When he was growing up the only organised sport he could access was £5 per hour – a barrier that lead to him "kicking balls against shopfronts instead". Now as Coach Core apprentice with a youth organisation in the same community he's putting on free sports sessions and coaching a youth football team.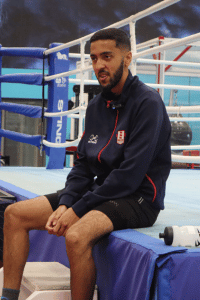 Similarly, for individuals from ethnically diverse communities, seeing our apprentices as young role models who look like them, share their cultural values, and have succeeded in sports or physical activities can help break down cultural barriers and encourage them to participate. Young role models can help challenge stereotypes and misconceptions, and promote diversity and inclusion in sports and physical activities.
Mij is a Coach Core apprentice working for England Boxing. He understands the impact of sport on physical health, and has concerns that his community has misconceptions around it. He's working to educate those around him and get more kids active.
Furthermore, young role models with disabilities can play a crucial role in inspiring and motivating others with disabilities to participate in physical activities. They can serve as role models who have successfully overcome challenges and achieved success in their chosen activities, demonstrating that disabilities are not limitations but rather opportunities for growth and empowerment.
Take a look at Scott's story to see a Coach Core example:
To effectively utilise young role models, it is essential to engage them in the planning, development, and delivery of programmes and initiatives targeting underrepresented groups. By involving young people in decision-making processes, their voices and perspectives can be heard, and programmes can be designed to be more relatable and relevant to the target communities.
The framework of an apprenticeship is often an excellent way to engage these young people: it provides them with support, training, stability and a wage, and enables the employer to bring on the role models they need in a scalable fashion.
As we strive to increase participation in physical activities among underrepresented groups, harnessing the power of relatable young role models can be a game-changer. They can inspire and motivate individuals from diverse backgrounds to overcome barriers and engage in physical activities. By involving them in programme planning, providing them with appropriate training and support, and celebrating their achievements, we can create a more inclusive and diverse landscape of physical activity in England. Let's bounce back together and build a brighter, more active future for all!